Fighting fires is essential and dangerous work. In addition to the physical hazards faced by firefighters, some household products become more dangerous when they burn. In particular, firefighters can be exposed to toxic substances, such as certain harmful flame retardants in upholstered furniture, mattresses, and electronic devices, when responding to a fire. The Government of Canada has heard concerns from firefighters and stakeholders, and is taking action to protect these first responders in their lifesaving work.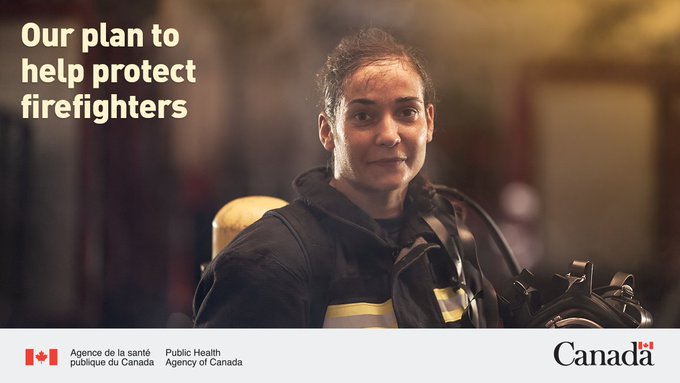 "Firefighters face many dangers due to smoke exposure during a fire. Chemical flame retardants in furniture create a blacker, thicker, and more toxic smoke and offer no benefit to firefighters, or to families trying to escape a burning home. The International Association of Fire Fighters is encouraged that the Government of Canada is taking action to ban harmful flame retardants, researching the impacts of burning flame retardants on firefighters, and studying how to reduce our exposure. We are also encouraged that the Government has produced guidance to help manufacturers, importers, advertisers, and sellers of consumer products make their products without chemical flame retardants. Let's support businesses in adopting these practices whenever possible."
– Mike Carter, District Vice President, International Association of Fire Fighters (IAFF)
"We would like to thank the Government of Canada for listening to the concerns raised by fire fighters regarding the use of these deadly and carcinogenic flame retardants. Modern building construction causes fires today to burn hotter and faster than ever before, aided by the chemical soup of toxins contained within our homes and businesses. Chemical flame retardants designed to keep us safe, actually contribute negatively once the product combusts. Cancer has reached epidemic levels in the fire service, and these steps will serve to reduce the risk fire fighters across this country face every day while serving their communities."
– Curtis Noble, Interim President, Alberta Fire Fighters Association
More Info: https://www.canada.ca/en/environment-climate-change/news/2021/08/government-of-canada-announces-action-plan-to-protect-firefighters-from-harmful-chemicals.html
Do you like this post?