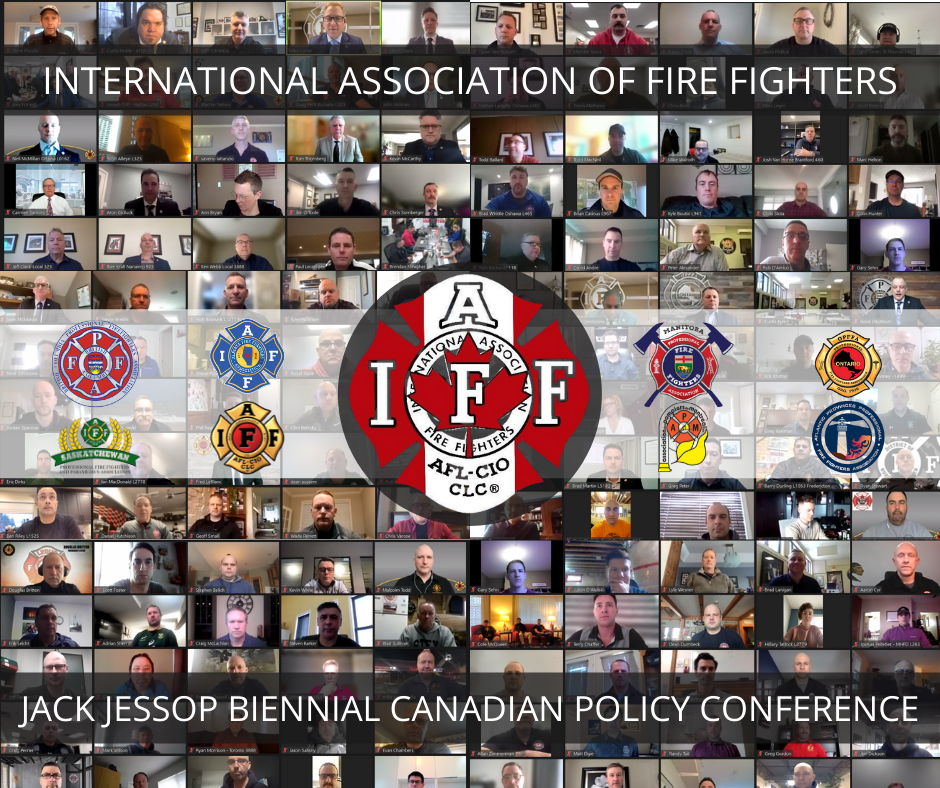 On behalf of the AFFA, we would like to congratulate sister Katrina Davison and brother Clive Deonarine on being elected to the IAFF Human Relations Committee at the Jack Jessop Biennial Canadian Conference. Sister Davison who serves on Vancouver Local 18's Executive Board as Vice President of Diversity & Inclusion brings a multitude of skills that will serve to enhance the great work of this IAFF Committee. Brother Deonarine serves as Ajax Local 1092's President, and has been a dedicated past member of the Human Relations Committee.
The Jack Jessop Biennial Canadian Policy Conference was hosted virtually on February 7 & 8, 2022.
As part of the Canadian Policy Conference, two positions on the IAFF's Human Relations Committee were selected as Canadian representatives. These positions are of the six elected positions dedicated solely to Canada, and serve to represent Canadian IAFF members. 
Three candidates put forth their names to serve on this committee and as a result, an election took place with for the two positions. The results were announced on February 8th, 2022. 
Clive Deonarine L1092 - Elected 

Katrina Davison L18 - Elected 
We would like to thank Ann Bryan of Local 498 Kingston for her dedication and commitment in serving on the IAFF Human Relations Committee for the past decade.
As per the IAFF, the IAFF Elected Human Relations Committee (EHRC), composed of 16 elected members, develops and recommends policies and procedures for affiliates. Since 1988, it has assisted IAFF members in improving relationships and educating members regarding human relations issues. 
While the EHRC is formally assigned the task of recommending policy and procedures pertaining to discrimination for all local, state and provincial affiliates, it also addresses problems concerning minority affairs by:
Providing technical assistance to local unions on matters pertaining to discrimination (the policy of the IAFF on assistance foe human relations issues can be found on pages 5-6 of the Humans Relations manual). 

Counselling and advising local unions in the form of meetings with IAFF members and/or meetings with local committees and management.

Improving and expediting communications between local unions and the IAFF in matters concerning civil rights by developing and presenting the biennial IAFF Human Relations Conference." 
This is a tremendous honour that comes with hard work and we wish Sister Davison and Brother Deonarine every success. 
Sincerely,
AFFA Executive Board
Do you like this post?